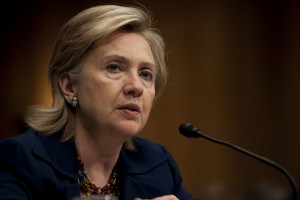 Memorandum for: Maggie Gallagher
From: Steven Wagner
Subject: Your Prescience on Clinton
Maggie, your wager that Hillary Clinton will not be the Democratic nominee is looking safer by the day.  The post-announcement rollout of her candidacy has not worked out to expectations; I have yet to see a campaign photo from that road trip with a man in it; and now tidbits from Peter Schweizer's book, "Clinton Cash," are starting to surface.  Politics, like nature, abhors a vacuum; I agree with you that the Democratic Party is not going into battle under her banner.
Mr. Schweizer is anticipating the obvious Clinton defense – "oh, this is just another right-wing hit piece" – and preempting it by providing advance copies under non-disclosure agreements to The New York Times, the Washington Post, and ABC.  When the book is published May 5, these news organizations will be able to provide – no, they will be required to provide – immediate and objective critiques of the research.  Clever.
The Washington Post ran today its own story about the intertwined personal and foundation finances of the Clintons, while acknowledging it was in possession of the Schweizer manuscript.  Nothing the Post reported constituted dramatic corruption; it's just all so tawdry.
The other element of Mr. Schweizer's release strategy was to reveal that a companion piece on Jeb Bush will be coming out this summer (demonstrating his even-handedness).  The author told Bloomberg, "We've found some interesting things."  Whatever he found, I suspect it isn't corruption so much as cronyism.
There are a lot of reasons to be disgusted with Washington.  High on that list is the self-dealing which has become so routine, the many ways in which the political elite benefit from their relationships with the rich.  Given the opportunity to express an opinion on these arrangements, I suspect the voters will be unambiguous.
Steve Wagner is the founder and president of QEV Analytics, a Washington DC-based public opinion research firm.