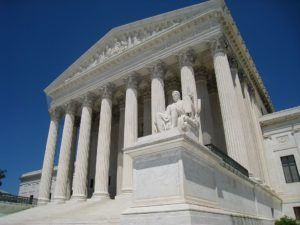 Obergefell v. Hodges is indeed the next Roe v. Wade, serving as another example of the Supreme Court acting as a political body instead of a constitutional body. By inventing a constitutional right to gay marriage, the Court has now put our fundamental right to religious liberty in jeopardy. Will people of faith be persecuted for believing marriage is between one man and one woman? Will religious businesses cease to exist?
The fight for religious liberty is now even more important. The Republican Party and its presidential candidates must affirm their support for religious liberty protections for people of faith.
We will stand up on this issue. The fight continues. It's not over.
Frank Cannon is the president of American Principles in Action.