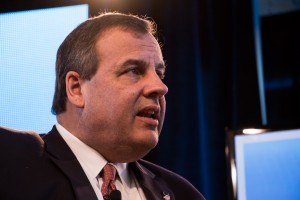 One of New Jersey Governor Chris Christie's major announcements upon entering the 2016 race was his reversal on Common Core.  After noting that the standards were "simply not working," Christie ordered state officials to do a point by point review of Common Core.  Now, it's becoming clear that whatever else the review does, it doesn't look like it will be repealing Common Core:
Top New Jersey education officials say the state's review of Common Core most likely won't lead to major changes to the controversial education standards.

The review is intended as an opportunity to build on the existing standards through clarification, addition and omission, Assistant Education Commissioner Kimberly Harrington told the state Board of Education during a presentation Wednesday.

"We will not be tearing down and starting over," Harrington said.
A review that's predisposed to keep Common Core before it even starts?  Not promising.  This bumpy start has many wondering whether his opposition to Common Core is based on principle or just grandstanding for the electorate:
The state's unveiling of it's review process drew an immediate claim from the New Jersey Education Association that Christie's Common Core condemnation is a politically motivated sham.

"We knew that Gov. Christie wasn't serious about raising standards when he renounced the Common Core in May," NJEA President Wendell Steinhauer said.  "Today's presentation proves that his move was about pure politics, not policy."
Chris Christie is running for the presidency as a straight talker, but dangling the prospect of a Common Core repeal in front of voters, only to snatch it away, doesn't fit that message well.  Nominations for the review committees starts next week.  Between now and then, Christie needs to decide which side of this issue he ultimately wants to be on.
Nick Arnold is a researcher for American Principles in Action.