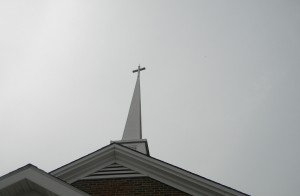 Concern intensifies, but leadership will be required for this new energy to create real and substantive religious liberty protections. The Southern Baptists have a long deep history of calling for religious freedom for all:
RESOLUTION NO. 4

IN DEFENSE OF RELIGIOUS LIBERTY

WHEREAS, The roots of religious liberty in the United States of America began with the practices of religious persecution in Europe; and

WHEREAS, The American founders sought to prevent these acts of persecution which prominently affected the free practice of religion in Europe by removing the authority of government over matters of religious liberty; and

WHEREAS, The First Amendment to the United States Constitution is considered to be the foundation for the free exercise of religion; and

WHEREAS, For Christians, religious liberty is more than a religious tenet or principle, it is a matter of conscience and obedience to Jesus Christ our Lord; and

WHEREAS, The United States Supreme Court on June 26, 2015, in the case of Obergefell v. Hodges, by a vote of 5-4, effectively redefined marriage, departing from the centuries-old understanding of marriage as practiced by civilized people — that is, between one man and one woman; and

WHEREAS, This controversial decision is a turning point in history and also in the potential interpretation of American constitutional law in regards to our First Amendment freedoms; now, therefore, be it

RESOLVED, That the messengers to the Alabama Baptist State Convention, meeting in Daphne, Alabama, November 17-18, 2015, reaffirm our stated belief that American citizens have historic and constitutional rights to exercise religious liberty; and be it finally

RESOLVED, That Alabama Baptists teach, preach and practice this religious freedom in acts of worship and in freely and publicly expressing deeply-held religious convictions.
Maggie Gallagher is a senior fellow at the American Principles Project.