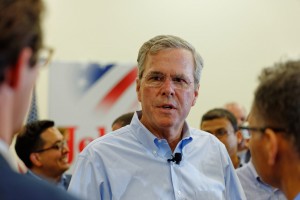 I recently gave The Hill some insight into the politics of Common Core:
Republican governors struggling in the GOP presidential contest are weighed down by their failure to fully rebuke Common Core education standards, according to the conservative think tank American Principles Project (APP).

Common Core, the set of education standards that were adopted by 46 states five years ago but have since become toxic with the conservative base, has not been at the center of the Republican primary debate, which has so far been dominated by national security and immigration.

However, APP and its education director Emmett McGroarty argue that the issue still animates grassroots conservatives, and that it has been a factor in several candidates – former Florida Gov. Jeb Bush, Ohio Gov. John Kasich, New Jersey Gov. Chris Christie, and Wisconsin Gov. Scott Walker – not getting a hearing from the base.

"As candidates drop down the polls and out of the presidential race, support for the Common Core national education standards has often become intertwined with their decline," McGroarty wrote in background information provided exclusively to The Hill.

"Due to the Common Core's deeper roots in an increasingly unpopular top-down ideology, a candidate's acceptance or rejection of the Core now serves as a leading indicator for determining whether he or she will ultimately have a chance at the nomination," he said.

[…]
You can read the full story here.
Emmett McGroarty is the executive director of APP Education.