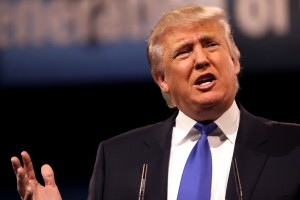 We move into the winner-take-all primaries. Dividing the Trump vote between four candidates is permitting Trump to sail to victory and to the GOP nomination.
The latest polls show that in spite of Trump's dominance in terms of wins, GOP voters are having a hard time consolidating around the front runner.
In Florida, Trump earns between 34 percent and 45 percent of the vote, depending on the poll.
In Illinois, Trump earns 32 percent of GOP voters.
In Pennsylvania, he receives 36 percent of the vote.
In Ohio, he gets between 29 percent and 41 percent of the vote, depending on the poll.
In North Carolina, Trump gets 41 percent of the vote.
Judging from the results of the Mississippi exit polls, in which in a head-to-head matchup with Ted Cruz almost all the votes for Marco Rubio and John Kasich flow to Cruz, it is only the establishment's willingness to keep the race divided that prevents Trump from being beaten.
They refuse to coalesce around Cruz. Why?
Maggie Gallagher is a senior fellow at the American Principles Project.