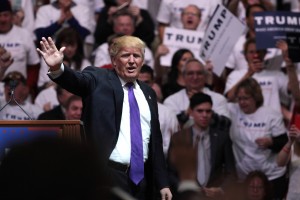 The latest polls make it clear that Donald Trump is zooming to a victory among Republicans in New York, with the latest Quinnipiac poll showing him leading by 36 points at over 50 percent.
That same poll, however, shows Hillary Clinton crushing Trump in the general election, 53 percent to 33 percent.
Maggie Gallagher is a senior fellow at the American Principles Project and can be followed on Twitter @MaggieGallaghe.