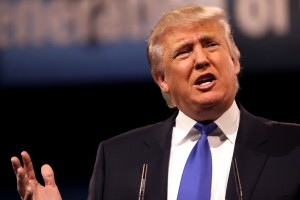 By nearly every metric, Donald Trump is expected to win big tonight in Pennsylvania. With 71 delegates up for grabs, one would think that Trump would win a vast majority of the delegates — 40, 50, maybe even 60 delegates.
But that will not be the case. When Trump wins Pennsylvania tonight — and he is leading by 20-plus points in all the polls — he will be guaranteed just 17 delegates. The remaining 54 delegates are elected by congressional district, which sounds reasonable on the surface, but there's a catch — the delegates that appear on the ballot are not required to announce who they will support at the convention, nor are they bound to the winner of the statewide race.
This means that Pennsylvania, essentially, has a large swath of wild card delegates that aren't beholden to the results of the voting. In fact, the Cruz campaign recently bragged to NBC News that, even if Senator Cruz were to finish in a distant third in Pennsylvania, "[t]hey're looking at more than 30 [delegates]."
This nonchalant dismissal of the will of the voters is staggering and will only add to the frustration many have with the Republican establishment, and what they see as a "rigged system." While a winner-take-all system of awarding delegates isn't perfect, it seems preferable to a system of winner-take-some-vague-amount-determined-by-political-insiders.
Joshua Pinho is a Digital Communications Associate for the American Principles Project. Follow him on Twitter @Josh_Pinho.