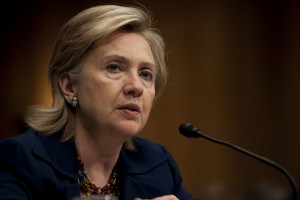 I reported earlier that Donald Trump is within the margin of error of beating Hillary Clinton in Ohio.
A new Rasmussen poll shows that Trump is now besting Hillary nationally 41 percent to 39 percent.
But a closer look at the polling trends shows this does not represent a new burst of enthusiasm for The Donald, as he has been hovering around 40 percent for the last month — and indeed mostly since January.
The really big change is the collapse of support for Hillary Clinton. Although, she had been hovering around the high forties to 50 percent for months, two successive late April Rasmussen polls show her dropping into the high thirties.
Rasmussen may also have different turnout numbers because they show much lower support for Hillary than other polls. But if further supporting polls emerge, they would confirm the reality, not of a Trump surge, but rather a Hillary collapse.
Maggie Gallagher is a senior fellow at the American Principles Project and can be followed on Twitter @MaggieGallaghe.