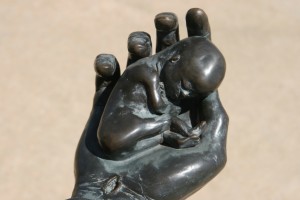 Fierce pro-life advocate and two-term South Carolina Governor Nikki Haley signed into law a measure Wednesday afternoon which seeks to ban abortion in the state after the first twenty weeks gestation, except in cases where the life of the mother is threatened. Haley signed the bill after it was passed by a margin of 79-29 late Tuesday in the South Carolina House of Representatives.
Mounting medical evidence shows that fetuses are capable of feeling pain after just twenty weeks in the womb and that fetal viability has now, in the majority of cases, exceeded the Supreme Court's threshold set at 24 weeks during its landmark Roe v. Wade decision in 1973. According to a recent study published by The Journal of the American Medical Association Pediatrics, 60 percent of premature babies survive at 22 weeks gestation, and an even higher 70 percent of preemies survive at 23 weeks.
Nationwide, nearly two-thirds of all Americans would support a twenty-week ban, excepting cases in which the life of the mother was in danger, while just under one-third said that they would be opposed, according to a recent poll conducted by The Polling Company.
Given this strong public support and new research, as well as the growing number of states — now at 17 — which have enacted this measure, it has become an issue which can no longer be ignored by presidential candidates, a point emphasized today by Susan B. Anthony List president, and occasional contributor to The Pulse, Marjorie Dannenfelser:
"The pain-capable bill is a line we have set in the sand, and a line GOP presidential candidate Donald Trump has agreed to," Dannenfelser said. "Hillary Clinton has declared that the 'unborn person' has no constitutional rights.' Would she support either of these bills …. the American people have a right to know the answer in this year of decision."
Elliot Hazzard works for the American Principles Project.