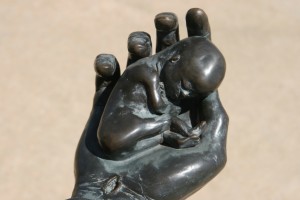 The 20 week abortion ban failed today in the Senate. Not a huge shock, but still disappointing to anyone who values life. Republican Senators Mark Kirk (R-Ill.) and Susan Collins (R-Maine) joined nearly all of the Senate Democrats in voting against this bill to protect life.
Of course, there's no excuse for voting against this measure. None. It's unconscionable. But nobody is particularly surprised. In the immortal words of Dennis Green, when it comes to the Democrats and the Republican turncoats Kirk and Collins, "they are who we thought they were."
Abortion remains legal at any point in a pregnancy. 20 weeks in? Absolutely. 30 weeks in? Come on down to your local Planned Parenthood. 40 weeks in and having last minute second thoughts? Hey, it's still technically legal.
Is this really who we are as a nation?
Today, on the same day Pope Francis lands in Washington, D.C., we proudly affirm ourselves as one of only seven countries in the world with legal late-term abortion, joining serial human rights violators like China and North Korea.
This is the United States of America. We believe in life, but only when it's convenient. We believe in liberty, but only for some. And we believe in the pursuit of happiness, as long as you're not an infant in the womb.
May God have mercy on our nation.
Jon Schweppe is Deputy Director of Communications for American Principles in Action.