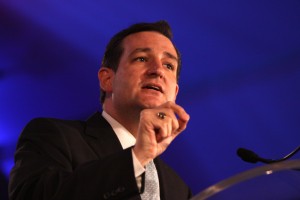 I wrote earlier about the importance of Bobby Jindal's surprisingly robust operation in Iowa, but today's news from Ted Cruz's campaign gives a whole new definition to the term "ground game."  Cruz has just announced that he has operatives in every county of not just Iowa, but New Hampshire, South Carolina and Nevada!  As reported by the New York Times:
For every county in the first four voting states of Iowa, New Hampshire, South Carolina and Nevada, the Cruz campaign has locked down county chairs in charge of not just lending their names to the campaign, but of spearheading outreach and organizing efforts.

"The only way we will turn our country around is through a grass-roots uprising of the American people, and I'm grateful for the many courageous conservatives in the early states who have stepped forward to lead that grass-roots movement," Mr. Cruz said in a statement on Tuesday.
Grass roots indeed!  Ted Cruz has been showcasing a populist strategy since he launched his campaign in March.  He's focused on an issue based strategy that allowed him to heavily court pastors and has driven a robust small donor fundraising operation.  While Cruz has generally hovered around fourth or fifth place in most polls, his amazing GOTV operation reminds us that he may still be a force to be reckoned with in 2016.
Nick Arnold is a researcher for American Principles In Action.