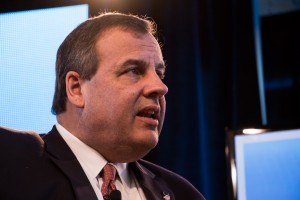 U.S. Senator Marco Rubio (R-FL) called out New Jersey Governor Chris Christie during the Fox Business Network Republican presidential debate for his support of Common Core. Christie replied and said, "And on Common Core, Common Core has been eliminated in New Jersey."
Really? That's fascinating.
Christie has been a moving target on Common Core (Stop Common Core in North Carolina has a great timeline of his waffling on the issue). Needless to say, his change of heart has been and remains suspect when he refused to get rid of PARCC as an assessment when parents and many legislators in his state wanted to see the state pull out of the consortium.
Instead of getting rid of Common Core in New Jersey, they are rebranding it.
NJ.com called him on the carpet for his claim New Jersey eliminated it:
The panel of educators and parents Christie ordered to review the standards recommended keeping 84 percent of New Jersey's existing math and reading standards intact and suggested tweaks and clarifications to the remaining standards.

A side-by-side comparison of the current math standards and proposed changes shows several suggestions involve simply changing or adding a word to the standard's description. Though state education officials said the changes mark a departure from Common Core, New Jersey's largest teachers union characterized the suggestions as "relatively minor."

Those proposed changes still have to be approved by the state Board of Education and wouldn't take effect until the 2017-18 school year, according to state officials.

So not only are they just rebranding it, but it's still in effect.
Rebuttals during a debate are much more effective when you tell the truth, Governor.
Shane Vander Hart is the online communications manager for American Principles in Action, a frequent contributor to TruthInAmericanEducation.com, and the editor of Iowa-based CaffeinatedThoughts.com.