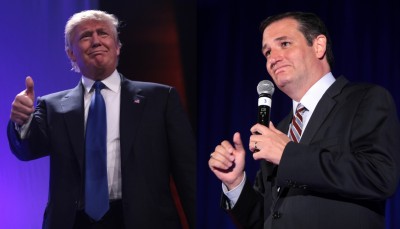 Wow, what an incredible night! Now that the votes have been tallied in Iowa, it's time to take a look at tonight's winners and losers.
Winner: Ted Cruz
This one ought to be obvious. Despite running slightly behind Donald Trump in most polls heading into Caucus night, Ted Cruz delivered a decisive victory, likely due to a strong ground game advantage (which Terry drew attention to earlier today). Although Cruz is unlikely to win in New Hampshire, a state whose demographics favor a more moderate candidate, Cruz's Iowa win should give him much needed momentum headed into the South Carolina and SEC primaries.
Loser: Donald Trump
Sure, no one expected Trump to dominate Iowa. But given his slight polling advantage leading into tonight, most election-watchers expected Trump to at least keep the race close with Cruz. As the Caucus played out, however, Trump never really came close, despite a record turnout which many suspected would have bolstered his chances, given the significant support he was drawing from first-time caucus-goers. Nevertheless, when voting time came, Trump did not live up to the hype. That does not bode well for him moving forward.
Winner: Marco Rubio
We speculated today that Marco Rubio might be headed for a better than expected finish in Iowa due to a late surge. However, only the most optimistic of Rubio-backers could have predicted the Florida senator performing as well as he did tonight. Rubio outperformed his RCP polling average in Iowa by a whopping six points, moving him to within one point of Trump in the final vote tally. Furthermore, Rubio was the only "establishment lane" candidate to make a significant splash in Iowa, with Jeb Bush, John Kasich, and Chris Christie mired in the low single digits. With New Hampshire slated to vote in just over a week, Rubio has clear momentum and can make a solid case that he is the best alternative to Trump and Cruz.
Loser: Rand Paul
Heading into Caucus night, Rand Paul offered a lot of big talk. He talked of polls being "way off" and suggested that he would finish much better than most expected. While he was right about polls being off, the mistakes were not to his benefit. Paul finished a very distant fifth place in Iowa, pulling only five percent of GOP caucus-goers. After talking up his chances so much, Paul could ill afford a performance such as he had. It is unlikely his campaign will be able to recover.
Losers: Mike Huckabee, Rick Santorum
Both Huckabee and Santorum had pinned their presidential hopes on Iowa, and both came up well short of the mark, unable to repeat the magic from their respective wins in 2008 and 2012. Huckabee has already reportedly suspended his campaign, and Santorum cannot be far from following him.
Winner: Social Conservatives
Donald Trump's lack of social conservative credentials has been something we've followed closely here on The Pulse 2016 for some time now. While his polling held up in Iowa until the end, Republican caucus-goers ultimately opted for the much more proven conservatives in the race. Cruz and Rubio have both been outspokenly pro-life, while Trump, though paying lip-service to the pro-life cause, has generally avoided the issue. And on religious liberty, both Cruz and Rubio have pledged to pass the First Amendment Defense Act in their first 100 days in office, while Trump declined to do so. Voters in Iowa almost certainly took all this into account when casting their ballots, and the results speak for themselves.
Paul Dupont is the managing editor for ThePulse2016.com.