Far left Democrats, like Sen. Chuck Schumer, Rep. Debbie Wasserman-Schultz, and Sen. Tim Kaine, are cynically trying to exploit the developing Zika crisis both to advance their pro-abortion ideology and to bash Republicans.
But Sen. Marco Rubio is fiercely defending life in spite of pressure from abortion ideologues.
Pregnant women infected with Zika can pass the virus along to their unborn children. The virus can often cause birth defects, most notably microcephaly, a condition in which a child's head is too small and the brain develops abnormally. Pro-abortion leftists argue that pregnant women infected by the virus ought to abort their children.
Marco Rubio, however, condemned that position in no uncertain terms.
"I understand a lot of people disagree with my view – but I believe that all human life is worthy of protection of our laws. And when you present it in the context of Zika or any prenatal condition, it's a difficult question and a hard one," he told Politico. "But if I'm going to err, I'm going to err on the side of life."
"Obviously, microcephaly is a terrible prenatal condition that kids are born with. And when they are, it's a lifetime of difficulties," Rubio also said. "So I get it. I'm not pretending to you that that's an easy question you asked me. But I'm pro-life. And I'm strongly pro-life. I believe all human life should be protected by our law, irrespective of the circumstances or condition of that life."
As the dangers of Zika are covered in the media, families with children who were born with microcephaly are coming out to talk about their struggles and stand up for life with Rubio.
"It's not a death sentence," said Carrie McAfee, whose 22-year-old daughter Allison was diagnosed with microcephaly as a baby.  "It doesn't change who she is."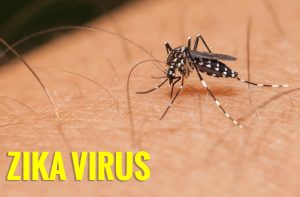 "When you watch how she has grown up and how she has gotten to this point, I have to say, she's amazing," she also said.  "She isn't someone who deals with life any different than you or I do.  I'm very, very lucky to be her mom."
For whatever his faults as a politician, Marco Rubio has consistently and admirably stood firm on issues important to pro-life voters.
For instance, when he was still running for President, Rubio even took the bold step to condemn exceptions for abortion in the cases of rape and incest – a position few Republican candidates demonstrated the bravery to stake out.
"Abortion to me is not a political issue. It's a human rights issue," Rubio said in an interview in February. "I believe all human life is worthy of the protection of our laws. That's what I deeply and personally believe. And I'm not going to change my position on something that is so deep in me in order to win an election."
At one point during the primary, Rubio went so far as to say "I want to be frank: I would rather lose an election than to compromise on the issue of life."
In Congress, Rubio made good on a campaign pledge and co-sponsored the Life at Conception Act. He also publicly opposed embryonic stem cell research as Florida's speaker of the house.
Marco Rubio deserves applause from the pro-life community for his remarkable bravery and consistency opposing the radicals in the abortion-as-a-positive-good lobby, both during this Zika crisis and throughout the rest of his career.
Michael Lucchese works for the American Principles Project.