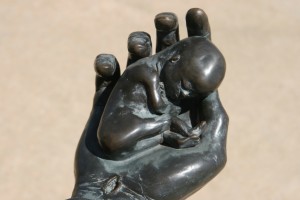 Meeting Wednesday afternoon, the House of Representatives Select Investigative Panel on Infant Lives voted to recommend that StemExpress, a firm connected to the alleged illegal procurement of aborted babies' body parts in undercover videos last year, be held in contempt of Congress. This comes after StemExpress failed to provide sufficient information after being subpoenaed by the Panel earlier this year.
According to the Panel's Republicans, the subpoena required three things of StemExpress:
Accounting records
Names of entities/individuals that provided StemExpress with fetal tissue
Names of entities/individuals that were provided with fetal tissue by StemExpress
The aim of the request was to ascertain whether or not StemExpress had violated federal law prohibiting the for-profit transfer of human fetal tissue. However, in response to the subpoena, StemExpress only provided a summary of how much money was involved in the fetal tissue transactions and a limited list of names of those involved in the transactions, well short of the information the Panel had requested.
According to the Panel's report, "Over a three month period, the Panel subpoenaed StemExpress twice, its CEO, Ms. Catherine Spears Dyer (Ms. Dyer) once, and StemExpress' outside accountant, Scinto Group, LLP (Scinto) once," and when StemExpress and its personnel did not respond appropriately, Panel Chairwoman Marsha Blackburn (R-Tenn.) and her colleagues moved to hold them in contempt.
The Panel's Democrats were predictably not pleased. The ranking Democrat on the Panel, Rep. Jan Schakowsky (D-Ill.) has in the past likened the StemExpress investigation to a McCarthy-esque witch-hunt and condemned Blackburn's actions, claiming that the chairwoman's goal "is to harass and intimidate" companies like StemExpress in order to halt fetal tissue research. In response to the contempt vote, Schakowsky and her Democratic allies on the Panel walked out of Wednesday's meeting in protest, calling it "illegal."
Despite the Democratic indignation, however, the question still remains: Why is StemExpress refusing to fully cooperate? If innocent, what do they have to hide?
Kevin Dawson is the Operations Manager at American Principles Project.