Former Congressman Charlie Dent, who has been floated for a "high-profile" Cabinet position in the Biden administration, serves as a Senior Policy Advisor for DLA Piper – a law firm with extensive links to the Chinese Communist Party.
Dent, a Pennsylvania Congressman from 2005 to 2018, is one of many establishment Republicans being "floated for possible Biden Cabinet posts" according to campaign-confirmed reports published by Politico. Dent along with Senator Jeff Flake, former Ohio Governor John Kasich, and more are said to be on the "shortlists of candidates for high-profile Cabinet positions."
Dent, however, has copious ties to the Chinese Communist Party through his current position of Senior Policy Advisor, which he has held since 2018, at DLA Piper. DLA Piper is a multinational law firm, that boasts nearly 30 years of doing business in China and over 140 lawyers dedicated to its "China Investment Services" branch.
The firm boasts of its "long-established and embedded "China Desks" in both the U.S. and Europe" as bolstering their China-oriented consulting, prompting questions about how the firm's potential proximity to the White House through Dent could be leveraged, exploited by, or present a financial conflict of interest with the Chinese Communist Party.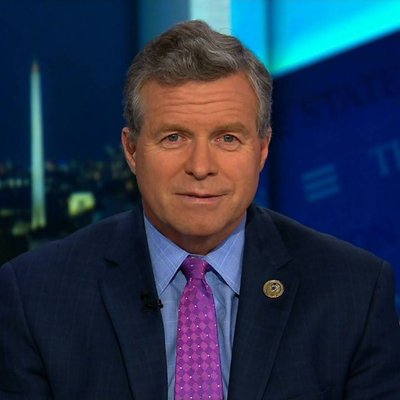 Kamala Harris's husband has also served as a Partner in the firm's Intellectual Property and Technology since 2017.
COMMUNIST CABAL.
To facilitate DLA Piper's China practice – which has received countless prestigious awards from the China Business Law Journal and China Law and Practice – the company employs a host of former Chinese Communist Party officials to do its bidding.
Ernest Yang, who serves as the firm's Head of Litigation & Regulatory department and Co-Head of International Arbitration, was appointed to the Chinese People's Political Consultative Conference (CPPCC), the top advisory board for the Chinese Communist Party, in 2013. He was later promoted to its Standing Committee, which oversees the body, in 2019.
Jessica Zhao, a DLA Piper Senior Advisor, served as the Deputy Secretary General of the China International Economic and Trade Arbitration Commission (CIETAC), a government-owned body established by the Chinese Communist Party in 1956. It was developed under the auspices of the China Council for the Promotion of International Trade, "a governmental body for the furtherance of Chinese trade promotion."
Other high-level employees, such as Gloria Liu, who serves as Partner, have "represented lead investors" in deals with Bytedance, the parent company of TikTok, a controversial app set to be banned by President Trump for its compromising links to the Chinese Communist Party.
The hires serve to bolster DLA Piper's China operation, which it outlines as necessitating "liaising with the central and local authorities" in China.
It's not surprising, therefore, that American DLA Piper lawyers have worked on behalf of the Chinese government. Consultant James Phillips, for example, identifies himself as having "advised" the Chinese Embassy in Australia.
BLOOD MONEY.
DLA Piper has also engaged in a host of business deals that have left them on the payroll of the Chinese Communist Party.
The company listed itself as an adviser to two government-owned airlines: China Eastern Airlines and China Southern Airlines.
DLA Piper has also advised China Merchants Group (CMG), a state-owned company "under the direct supervision" of the Chinese Communist Party's State Council, on a $2.5 billion tech deal. CMG also identifies itself as a "crucial participant and promoter of the national initiative of the Belt and Road," the Chinese Communist Party's scheme to expand its economic and political control across the developing world and overtake the U.S..
The firm has also advised Huarong Investment Stock Corporation Limited, a subsidiary of one of China's largest state-owned bad debt managers, and China National Gold Group, a state-owned mining and refining company.
Tencent, the host of the WeChat app that is set to banned by the Trump administration for its compromising links to the Chinese Communist Party, partnered with DLA Piper on a $230 million deal with the Chinese tech giant's food delivery app known as Miss Fresh.