The Committee of 100 – which hosts conferences alongside the Chinese Communist Party and has been praised by Xi Jinping – boasts of "private briefings" with U.S. government officials and involvement from U.S. politicians including nominated Biden administration cabinet secretaries and advisers.
The group, the brainchild of noted Chinese Communist Party appeaser Henry Kissinger, routinely holds conferences to boost political and economic ties between China and the U.S.
The Committee of 100, however, appears to leverage its membership, which consists of prominent Chinese and American nationals, to connect Americans with the Chinese Communist Party.
Prominently displayed on the group's "mission and history" page are pictures of group members posing with current and former leaders of the Chinese Communist Party including Xi Jinping:
The current leader of the Chinese Communist Party praised the group's efforts in 2015, describing the committee along with other members of the pro-China lobby as "friendly" towards the Chinese Communist Party and deserving of his "heartfelt gratitude":
As a Chinese saying goes, the fire burns high when everyone brings wood to it. It is the loving care and hard work of the national governments, local authorities, friendly organizations and people from all walks of life in both countries that have made China-US relations flourish. In particular, the National Committee on US-China Relations, the US-China Business Council, the US-China Policy Foundation, the US Chamber of Commerce, the China General Chamber of Commerce-USA, the Committee of 100, the Brookings Institution and many other friendly groups and individuals have made untiring efforts over the years to promote friendly relations and cooperation between the two countries and brought the relationship to this far. Let me pay high tribute and express my heartfelt gratitude to all the local governments, social organizations, universities, think tanks and people from all sectors of society who have dedicated themselves to the cause of China-US friendship.
In addition to conferences, often featuring high-level Chinese government officials, the group also conducts "private briefings on Capitol Hill on important U.S.-China topics":
Since April 2015 C100 has organized 6 private educational briefings on Capitol Hill on important U.S.-China topics, engaging nearly 300 congressional participants in the nation's capital, including current members of Congress, former members of Congress, members of the diplomatic community, and senior congressional staff in both the House and the Senate. […] The long-term goal is to build a consistent and systematic presence on Capitol Hill and enhance C100's long-term capacity to engage with leading policymakers on issues critical to our dual mission.
The Committee of 100 has also seen its members visit China to attend "private meetings with several prominent Chinese leaders" such as Chinese Culture Minister Cai Wu.
The group leads "annual delegations from the U.S. to meet with top political and business leaders in Beijing, Hong Kong, and Taipei," and has held meetings with top tier Chinese Communist leadership.
The organization's most recent conference, which featured former Chinese Minister of Foreign Affairs of China Zhaoxing Li and Ambassador to the U.S. Wenzhong Zhou, saw speakers argue for closer ties between the two countries. Speakers emphasized how "decoupling is not a sustainable direction" and that the U.S. and China need to "work with each other."
In the same year, responding to an abundance of Department of Justice (DOJ) indictments against Chinese Communist Party-linked researchers swiping intellectual property and failing to disclose their foreign ties, the committee held a summit on "the challenges facing Chinese American Researchers" undermining the DOJ's findings.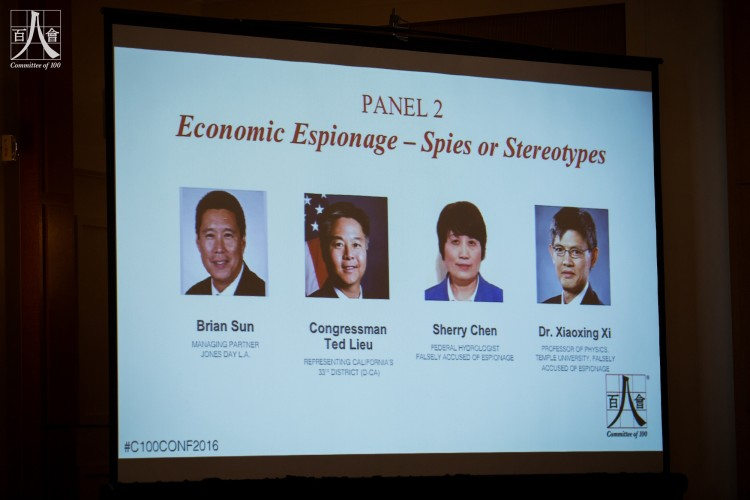 "With rising concerns of Chinese espionage in the United States and escalating tensions between the U.S. and China, Chinese Americans, especially those in science and research, have felt increasingly scrutinized by employers, colleagues, and prosecutors. These issues have had a chilling impact, not only on individual scientists and researchers, but also on universities, research institutions, and businesses," a summary noted.
Judy Chu, who has been repeatedly pictured with a recently-exposed Chinese Communist Party intelligence operative, spoke at the event along with Adam Schiff.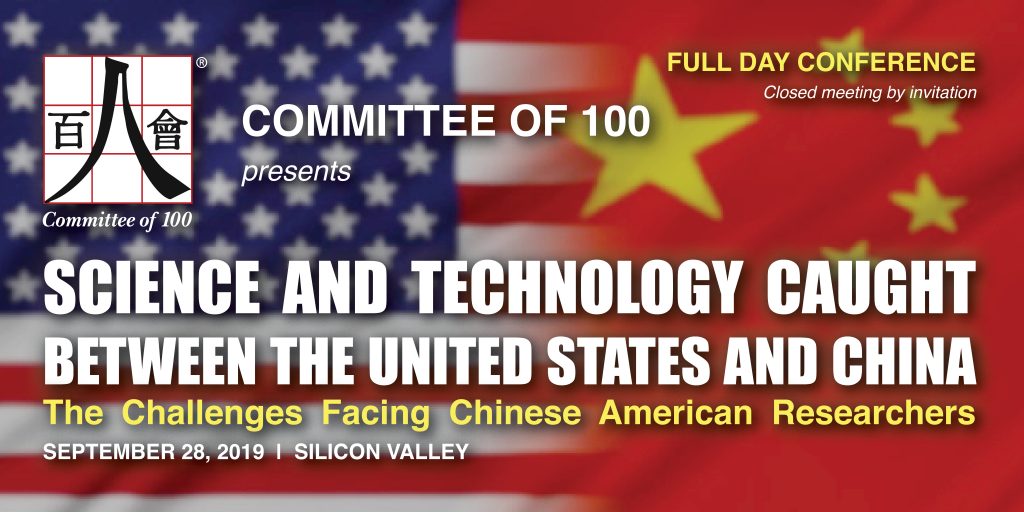 Another 2019 event counted Joe Biden adviser Lawrence Summers as the opening keynote speaker along with Max Baucus, an Obama-era China Ambassador and close Biden friend exposed by The National Pulse for leveraging his credentials to consult on behalf of the Chinese Communist Party.  The Chinese Communist Party-owned Bank of China also served as a sponsor of the event.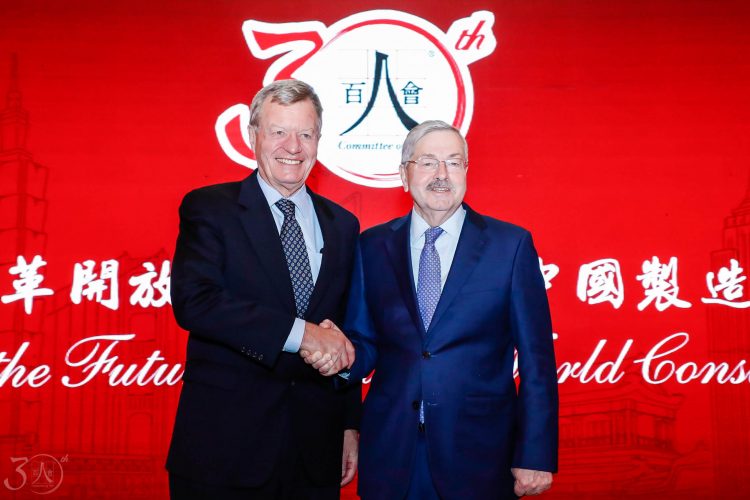 In 2016, the conference, which counted Chinese state-run media outlet China Daily as a sponsor, boasted of its "support" from representatives including Biden's Health and Human Services Secretary nominee Xavier Becerra, two representatives targeted by a Chinese spy as recently revealed by Axios, and Chinese Communist Party officials.
Among other "participating organizations" at the conference were additional Chinese state-run media outlets such as CCTV America, Xinhua, and People's Daily as well as Obama's Department of Commerce and Alibaba. Never Trump Republicans such as Cory Gardner and Mark Kirk also offered support for the event.
The 2015 conference featured similar sponsors along with official branches of the Chinese government including the Embassy of the People's Republic of China in the United States and the Overseas Chinese Affairs Office of Shanghai Municipal People's Government. Another sponsor was China-based Wanxiang, a firm with a long track record of corruption, frequently adding connected individuals to its rolodex, as Peter Schweizer points out in Secret Empires:
It has also collected powerful political friends on both sides of the aisle, by putting them and their family members on the payroll. Along the way, it has skated past federal regulations and avoided sanctions for doing business in North Korea that have plagued other companies. It offers a powerful illustration of how politically connected firms make members of the American political class wealthy while getting special treatment in the United States.
The latest revelations will add fuel to the already raging concerns in Washington, D.C. that Joe Biden's team and the wider Democratic Party are compromised by leading Chinese Communist Party members.