A New York-based literary agent was fired for joining alternative social media platforms Gab and Parler.
Colleen Oefelein, an associate literary agent with the Jennifer De Chiara Literary Agency, confirmed her termination via Twitter.
"Well thanks Twitter and @JDLitAgency," Oefelein wrote. "I just got fired because I'm a Christian and a conservative."
The firing was prompted by Oefelein's decision to join Gab and Parler, a move that "distressed" the agency.
De Chiara wrote:
"The Jennifer De Chiara Literary Agency was distressed to discover this morning, January 25th, that one of our agents has been using the social media platforms Gab and Parler. We do not condone this activity, and we apologize to anyone who has been affected or offended by this. The Jennifer De Chiara Literary Agency has in the past and will continue to ensure a voice of unity, equality, and one that is on the side of social justice."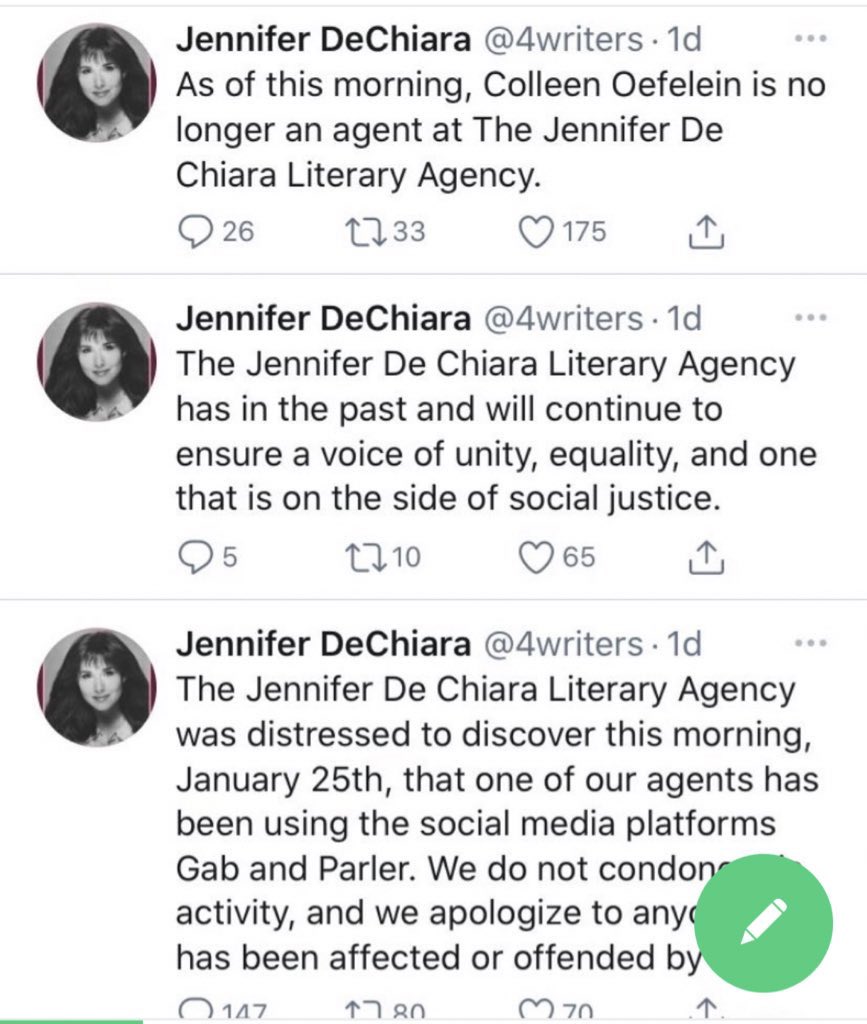 Left-wing Twitter users appear to "have pointed De Chiara to Oefelein's" tweets describing her switch to the platform, prompting De Chiara to "take swift action":
"Thank you for bringing this to my attention. I have taken swift action, and as of this morning, January 25, Colleen Oefelein is no longer an agent at this agency."