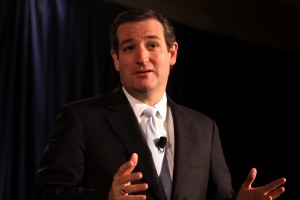 EMILY's List president Stephanie Schriock recently called Senator Ted Cruz "the tip of the iceberg" for women, citing the GOP's so-called "radical," "anti-choice, anti-woman" agenda. Schriock needs to look in the mirror. While she avoids the word "abortion" in even as safe an environment as a New York Times interview, the party and the candidate she backs are far more extreme on the issue of abortion than any of the likely Republican presidential candidates.
New Jersey Governor Chris Christie and Dr. Ben Carson have joined the now long list of Republican 2016 hopefuls to publicly support the Pain-Capable Unborn Child Protection Act – common sense legislation to protect babies after five months.
Dr. Carson made his announcement last week via Facebook post, saying:
Extending, preserving and maintaining the quality of life of all individuals has never been more important than it is now. Children are our most precious resource and our efforts to protect them should know no bounds.
And Gov. Christie told the Susan B. Anthony List yesterday that:
…there are areas where all Americans – regardless of being pro-life or pro-choice – can come together. One proposal that brings Americans together is the Pain-Capable Unborn Child Protection Act which would protect unborn children beginning at 20 weeks, or five months of pregnancy, based on their ability to feel pain. America is one of just seven countries that permits elective abortions past this point.
Both men called on Congress to move swiftly on the federal legislation, which would save an estimated 15,000-18,000 children a year.
With Gov. Christie's announcement, there is now complete unity on the Republican side around this highly reasonable proposal to protect pain-capable children after five months. Polls shows that a majority of Americans—women in even higher numbers than men—support this legislation. The issue even has the power to move Democrats, approximately a third of whom identify as pro-life.
The national Democratic Party and its leaders remind us almost daily of the abortion lobby's importance in their policy and politics. This month, Senate Democrats even went so far as to throw victims of human trafficking under the bus because their abortion lobby allies (and top campaign contributors) objected to language stopping federal funds from being used for abortion on-demand.
Senator Ted Cruz may be a punching bag for abortion advocates right now, but long term it will be far more difficult for Schriock and her girl Hillary to explain their opposition to a compassionate late-term abortion limit wanted by the American people.
Marjorie Dannenfelser is the president of the Susan B. Anthony List, a national pro-life organization dedicated to electing leaders and advancing legislation to reduce and ultimately end abortion.