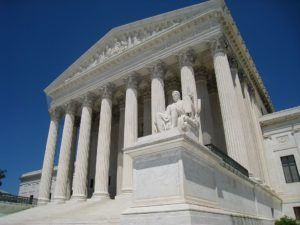 I've seen media pollsters go to great lengths to get a favorable answer for gay marriage but none weirder than this USA Today/Suffolk University poll.  They asked 1,000 Americans to pick one of two statements about same sex marriages and asked which of the two statements came closest to how the respondents felt.  The first statement:
"It is no longer practical for the Supreme Court to ban same-sex marriage because so many states have legalized such marriages"
Or the second statement:
"It doesn't matter how many same-sex marriages have taken place, the Supreme Court can still ban them."
Just as oddly, 51 percent of respondents agreed with the first statement, while 35 percent agreed with the second, with 14 percent undecided.
Since, of course, the Supreme Court is not being asked by anyone to ban gay marriages, this kind of question tells us more about the pollster than the polled.
Maggie Gallagher is editor of ThePulse2016.com.