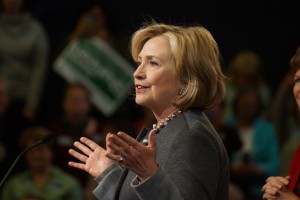 Hillary Clinton has been extremely irresponsible in taking advantage of Donald Trump's insulting comments about Mexican immigrants. Saying that all GOP presidential candidates agree with Trump on immigration is factually untrue.
Several key candidates including Governor Rick Perry, Governor Jeb Bush and Senator Marco Rubio, have forcefully denounced Trump for his insulting and baseless comments. Clinton's comments are misleading Latino voters and this is the worst kind of crass political pandering.
If she is so appalled by her friend Donald Trump's comments, she should give back the over $100,000 she received from the Trump Foundation. Today I call on her to do so.
Alfonso Aguilar is the executive director of American Principles in Action's Latino Partnership.