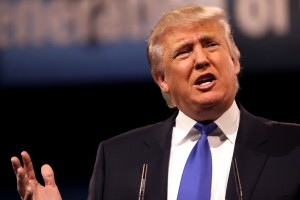 The latest Boston Herald poll of New Hampshire voters (taken partially before and partially after the debate) shows Donald Trump holding steady at 26 percent, up 14 points over the field.  What happens next will be fascinating: there is basically a four-way tie for second at this point between Ted Cruz, Marco Rubio, Jeb Bush, and Chris Christie all bunching between 10 and 12 percent, within the margin of error.
The very first post-debate national poll just released by PPP (a Democratic pollster) shows Trump holding steady up 16 points at 34 percent. Cruz has pulled 5 points ahead of Rubio to hold second place at 18 percent.
Carson's support has collapsed to 6 percent.
Maggie Gallagher is a senior fellow at the American Principles Project.