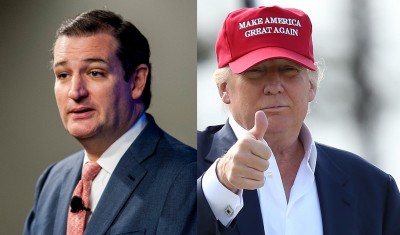 The latest poll shows Ted Cruz is up by 6 points in Wisconsin, a winner-take-all primary on Tuesday. And Donald Trump's terribly bad week — attacking Heidi Cruz, wriggling around on abortion, attacking Scott Walker for balancing the budget without raising taxes, and assorted policy missteps — appears to be hurting him in a national poll.
For the first time in a month, Trump dipped below 40 percent of GOP voters, down to 38 percent in the latest Investor's Business Daily poll, just 7 points ahead of Cruz.
But there was some good news for Trump in the northeast. He is close to 50 percent in Pennsylvania (47 percent), with Cruz and John Kasich splitting the un-Trump vote, and, despite a bad week, he is still over 50 percent in New York (52 percent), with the same Cruz and Kasich split giving him a massive double digit lead.
Maggie Gallagher is a senior fellow at the American Principles Project and can be followed on Twitter @MaggieGallaghe.