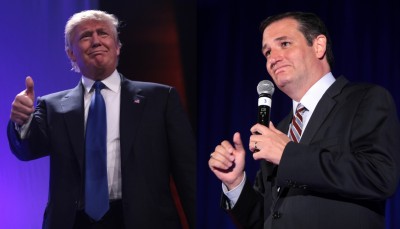 While families struggle to live paycheck to paycheck in a broken, cash-strapped economy, the Republican Party has been largely ambivalent on the most pressing economic concerns of working Americans — stagnant wages, rising prices, and a declining standard of living.
Fortunately, that may finally be changing. The two remaining contenders in the Republican race have opened the door to the cure for our nation's economic ills. To grow the economy in a way that allows all Americans to prosper, we must fix our broken monetary policy and end the Federal Reserve's monopoly on money.
Senator Ted Cruz (R-Texas) and Donald Trump have both praised the idea of gold-based monetary policy reform.
Take a look at these quotes:
Cruz and Trump would be wise to read George Gilder's latest book, The Scandal of Money, which illustrates exactly how the Federal Reserve, through its easy money polices, managed to create two Americas — one where the wealthy and politically connected thrive, and one where working Americans are left behind.
Frank Cannon is president of the American Principles Project.